Advantages of storing and distributing your food to the United States with a AAA logistics operator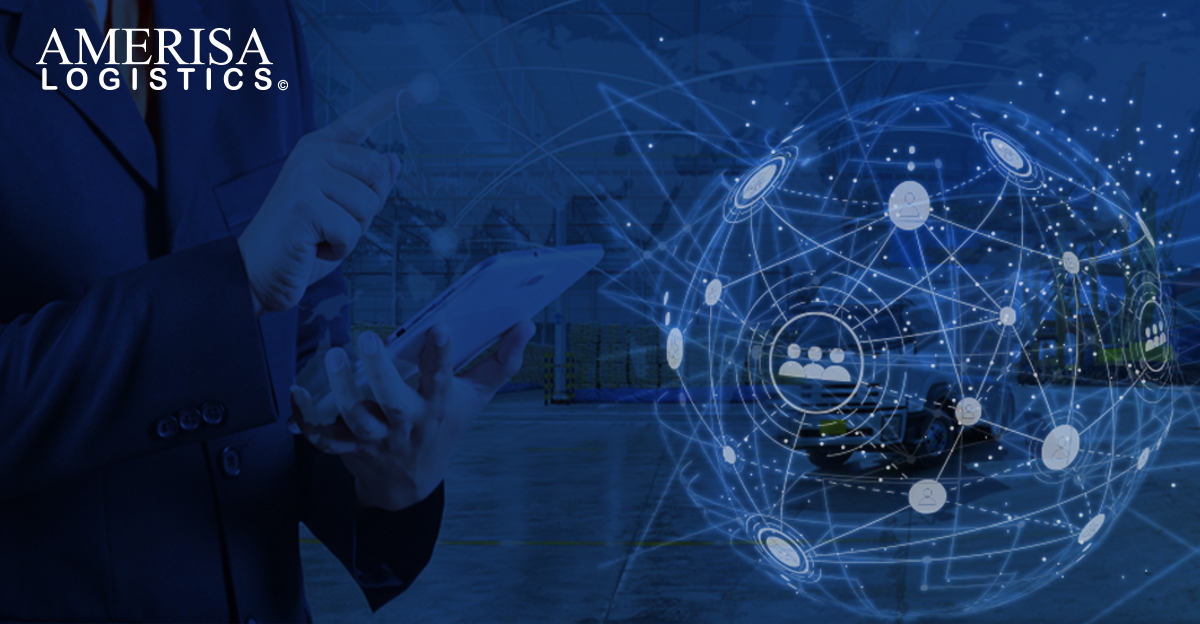 If you are already exporting or are ready to export your food to the United States, you must consider a number of factorsso that your business grows in a sustained and controlled manner.
In this sense, experience, processes and strategic locations are part of the operational capacity that your logistics provider must have in order for it to really obtain great advantagesin its operation.
Therefore, in Amerisa Logisticswe share some key points that your logistics operator must provide to make it a true strategic ally of your business:
1.- Have a food grade warehouse: The fact that your logistics operator has a certified warehouse will guarantee you the peace of mind of exporting any type of food. This will prevent the rejection of the product for damage or avoid some type of shrinkage.
2.- Technological capacity for the management of your operation:
Having all the technological, technical, material and personnel infrastructure, your logistics operator is offering you a 100% comprehensive logistics service of international stature. This will generate that your exports have a positive impact on your sales in much less time.
In Amerisa Logistics,we have the right infrastructure, warehouses with controlled temperature, combined operating capacity experience, about how to handle the products so that they arrive in good condition at their destination.
We also recommend you read: Steps to export your food to the United States
3.- Manage an adequate distribution network: An important advantage of having an experienced logistics provider is that with defined processes you can reduce time and costs to get to the place where you need.
In addition, the logistics of your merchandise will be a simple and efficient process; which will allow you to focus on growing your business.
4.- Strategic location: A warehouse with a strategic location it will optimize distribution costs, reduce delivery times and favor the displacement of your product in the market. In addition, a location close to sea or air ports can streamline and reduce freight import costs..
Amerisa Logistics offers you a warehouse in Texas, one of the main markets for Mexican products, located in Houston very close to the port and the airport of the city. We also have more warehouses in Mexico strategically located in the main logistics corridor next to the Gulf of Mexico.
Other important aspects to take into account:
Close and personalized attention.

The attention provided by your logistics operator has to be close and personalized,

language is a key factor to understand the specific needs

of your business.
Assembly of orders and added value.

Amerisa Logistics has experience in reception maneuvers, order management, cargo verification, light maquila such as label gluing or packaging change to meet the requirements of the authorities and distributors.
Security

Store your food with the certainty of precise inventory control and the safeguard conditions that your merchandise needs. We put at your disposal units equipped with GPS and advanced technology to monitor the distribution of your cargo at all times.
In Amerisa Logistics we are aware that the export, storage and distributionof your food must be a completely profitable and sustainable process, this will take your company on a path of growth. We have an efficient, safe and reliable process for your product to reach the site where it requires it.
If you are interested in Amerisa Logistics helping you export your food to the United States, contact one of our experts at this link,
who are willing to collaborate with you and take your company to the next level.