December 17, 2021
Uncategorized
Mexico, a logistics benchmark in Latin America
To get an idea of the position that Mexico occupies in the logistics aspect, it should be noted that it currently occupies the

first place in Latin America

and the eighth globally in the Emerging Markets Logistics Index that is composed of 50 countries.
This ranking was made by the company Agility,which to obtain the results carried out various procedures in order to make public the reality of the various countries that were analyzed and in turn, make them more attractive for companies that require logistics services.
Achieving this result did not happen overnight, but was given gradually, thanks to the development that the country has had in the sector. To sustain the necessary development required by the industry, one of the main factors that has intervened is the creation of infrastructure.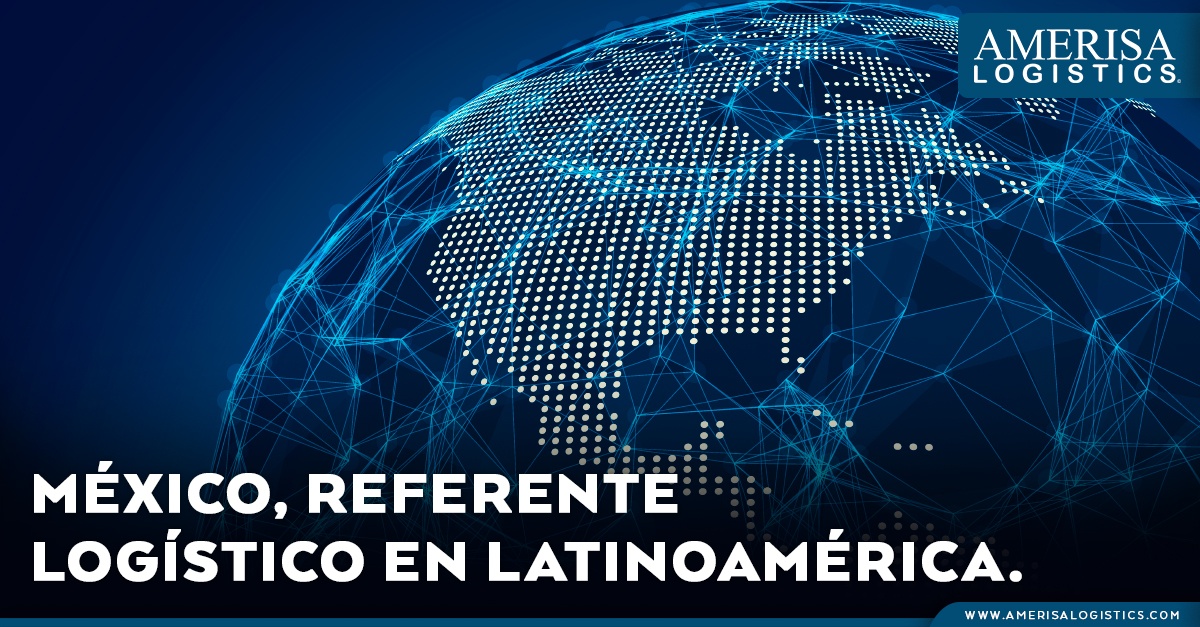 Logistics center-based infrastructure is life support, in other words a kind of logistics backbone itself that provides the stability to achieve greater speed in the supply chain, which translates into a lower cost for companies that hire an outsourcer in addition to the implicit benefit of speed, especially in the globalized world we live in, which every time it requires greater immediacy.
In this aspect, the connectivity generated by the infrastructure must be based not only on the present but also needs to think with a view to the future, since these actions will encourage the attraction of new investors to the country.
Currently, the Connectivity Master Plan includes various projects that are underway and others with a view to the future, the most notable being:
With an investment of

136 billion pesos,

the new Mexico City Airport will become the second largest airport that is under construction worldwide, it will also have 6 runways.
With the realization of this project there will be an increase in passenger and cargo traffic, detonating the air sector. This first stage should be completed by 2020.
Another project that will help the logistics industry is the ultra-fast train that, in 38 minutes,
would be covering the route that departs from Mexico City, passing through Querétaro, León and Guadalajara this thanks to the 1,080 km / h of speed that can reach.
A point to highlight at the logistical level in the country, is the southeast region that thanks to various factors that you can know

here,

it is developing as a benchmark attracting investments from Walmart that will allocate 650 million pesos in its new Logistics Center for southeastern Mexico and Central America. Oxxo also invested 500 million pesos in the construction of its Peninsular Distribution Center.
If you require more information about comprehensive logistics services for your company or if you currently need advice for your supply chain, I invite you to contact a

specialized executive

who will provide you with the appropriate advice for the solution of your needs.
{{cta('dba18cd2-ca56-4fef-810d-50f7ea6b59b5')}}